Get Legal Solutions With Our Best Austin Divorce Attorney
Whether you have an uncontested divorce or a highly litigated divorce, our attorneys can help you. There are several reasons why couples seek divorce. Our Austin divorce attorneys take this whole process seriously and provide the legal ease that can help a client to dissolve their marriage and look forward to their new life. Whether it's a fault or no-fault case, our experienced divorce lawyers in Austin, Texas, use the modern approach and lend a helping hand in effectively pursuing the client's case. From start to finish, our divorce lawyers will stand beside you through this legal process. 
Divorce is a life-changing decision. We at Sanchez & Flores better understand the client's emotions. Hence, we achieve the goals of taking care of every aspect of the case. Sanchez & Flores provides divorce attorneys & lawyers who have gained expertise in their field. The diverse skills of our professionals are what distinguishes us from our competitors.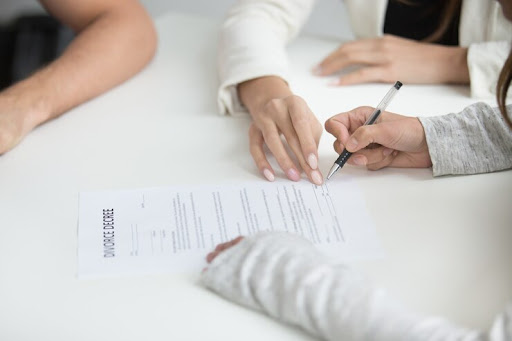 Sanchez & Flores is one of the renowned family law firms equipped with divorce lawyers in Austin, Texas, that serves Travis and surrounding counties. We provide clients with experienced, knowledgeable, trained divorce and child custody attorneys to handle high-end family law matters. We have handled many law cases of custody and divorce matters in Texas and always look forward to effectively advocating more cases. 
Serving clients with the best is our primary focus. We are nailing it, answering every doubt, listening to your queries, keeping you updated on the case status, going through your marital background, providing professional assistance and counseling, presenting a strong case in the court, and better help in different stages of the case. We listen to your case. We have depth and breadth of knowledge that further help us dig out the best legal solution ideal for your situation. 
Get Started With Us Today!
Sanchez & Flores Attorneys is a solution-oriented firm where a legal team works with the primary motive of achieving the best outcomes in divorce or other family law matters. If you seek an Austin divorce attorney for your divorce case, it's time to get started with us now. Schedule a consultation online with us today! Our legal professionals can handle all the aspects of divorce cases and find the ideal legal solution for the same. We help each client who walks through our door. Get in touch with us today!