Divorces are just challenging. Most of the people get it settled very easily but child custody becomes contentious to deal with. People get stressed mostly in the case of child custody and one of the parents only gets restricted time to spend with their children. Even the worse can happen like they are not allowed to see their children and are also prevented from other parental rights as well. 
However, getting child custody starts with the procedures of understanding what the court will ask from you and get yourself gathered it all. If you or anyone of your known are also dealing with this and both the parents want the custody together then focusing on the things shared below can surely help in getting out of the situation.
1. Informal Custody Negotiations
If both the parents agree to deal with child custody together then it would be better to settle the things informally without the involvement of the court. For this, one can either hire the attorney or can ignore their assistance as what is more important is to sort out the child custody agreement. So, no matter the attorney's assistance is required or not, the result should be the agreement which is afterward to be approved by the judge.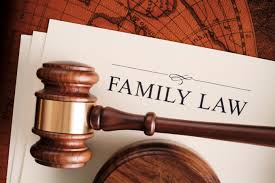 2. Alternative Dispute Resolution Custody
ADR is another option that can be used by parents to reach the procedure of child custody settlement. It is a process that involves the degree of dispute and willingness to get the custody agreement resolved. Options available under this incudes collaborative family law, arbitration, and more. 
Now, depending on any of the state parents are deciding to get divorced, the approach can be informal. However, parents need to understand the state of divorce. 
Parents can go with any of this negotiation approach but they still need to get approval from judge even after settling the case on own. However, if you are looking for any Child Custody Attorney in Austin then you can visit us at Sanchez & Flores where the professional and experienced can assist you in any of the complex divorces. Get in contact with us for more information.