The first thought that comes to mind while contemplating divorce or after receiving divorce papers is probably, "Where do I contact the greatest divorce lawyer?" You should choose the best divorce lawyer possible since they will help you with every aspect of the divorce process, including alimony and child support, custody of children, and equity and property division.
If so, it would be preferable to retain a top Austin Divorce Attorney to support you during this trying time.
A competent attorney will hasten the divorce procedure, saving you time and money. Additionally, they'll help you establish agreeable custody agreements to make sure your kids are well cared for. Furthermore, they use their knowledge of the legal system, the challenges of divorce, and the protection of your rights.
You might be unsure about how to choose the best divorce lawyer given the abundance of possibilities. To understand six suggestions for hiring an Austin Divorce Lawyer in Texas, continue reading.
Confirm What Kind Of Attorney You Want
Do you intend to end your divorce amicably or do you think it will be a drawn-out, contentious process? Knowing the type of  Divorce lawyers in Austin Texas you need can assist you identify which ones to avoid. You shouldn't select an aggressive attorney if you want to keep your divorce amicable. On the other hand, if you know your husband would attempt dirty divorce tricks and initiate conflicts with you merely to spite you, you may want a lawyer who will fight to preserve your interests.
1. Make an appointment for a consultation to learn more about your lawyer:
If you have already reduced your search for the best Divorce attorneys & lawyers but are still a little concerned, you should schedule a consultation with the firm or firms you believe will represent you most effectively in a divorce.Some businesses offer free initial consultations so you may chat with their attorney, see whether they would be a good fit, and get any burning questions answered.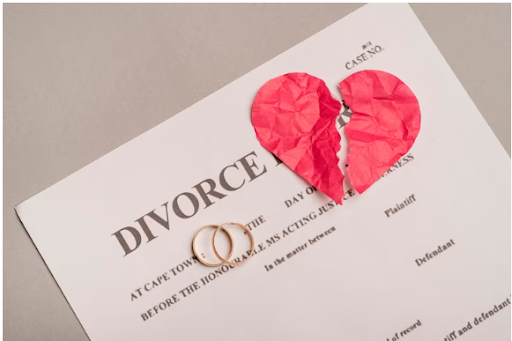 2. Learn about the expertise and experience of your attorney:
Do your homework and examine the level of expertise and experience an attorney has to see whether they are the best fit for you. Look at the Divorce lawyers website to find out how long they have been practicing law in order to have a better sense of these two aspects. Check to discover if he or she provides legal advice via blog posts, FAQ sites, e-books, or videos.
3. Read testimonials and reviews about your attorney:
A successful track record is a terrific indicator that you have picked the best divorce attorney. Examine the testimonies, Yelp reviews, and Google My Business star ratings on the websites of possible attorneys. While it's crucial to watch out for fake reviews, it's impressive if your lawyer has received largely 4- or 5-star reviews.
4. Talk Specifically About Your Divorce Case:
Come prepared for your initial session to make sure your attorney is the right choice for your situation. Ask your lawyer specific questions about your primary divorce problems to see how they are addressed. This will show you the lawyer's general manner, how he or she responds to challenging inquiries, and how much the lawyer actually cares about your case.
5. Request recommendations:
It might be stressful to choose a divorce lawyer, especially if it's your first time. For yourself, you'll need to go through a bewildering array of choices to discover a superb attorney. However, you can make this work easier by asking for recommendations from those who have experienced a divorce.
There's a good chance that you know someone who has divorced—perhaps a friend, relative, or coworker. These people would be pleased to suggest their lawyer or any other attorneys they've had dealings with. Before you start your search, speak with them.
Ask them questions about their experiences working with their lawyer during the consultation process. Don't be afraid to request a reference if they achieve peace of mind and win their case. If not, don't put that attorney on your list of referrals.
Spend some time cutting down your recommendations to two or three manageable choices. Make contact with each of them, examine their backgrounds, and discover more about their offerings. Then, using the data you have acquired, compare each of them, and choose the top divorce attorney.
6. Examine their fees:
You should be aware of a divorce lawyer's rates and billing procedures before hiring them. While some lawyers bill by the hour, others have flat fees. Some might even demand a retainer fee.
Knowing how much you can afford to spend on an attorney will help you narrow down your search for one whose costs are within your price range. To prevent unpleasant shocks later, it is crucial to obtain this information up front.
Ask about payment options in addition to legal fees while comparing them. Some lawyers might be open to setting up a payment schedule or accepting payments in instalments. As a result, the lawyer may become more affordable.
Last but not least, don't be scared to bargain with a lawyer. You might always try to bargain for a lesser cost if you think theirs are too exorbitant. Many lawyers are open to discussing fees with their clients.
YOU NOW UNDERSTAND WHAT TO LOOK FOR WHEN SELECTING A DIVORCE LAWYER:
You want to be sure you have the greatest attorney possible when it comes to something as serious as your divorce.
You can make sure you choose the best divorce lawyer for your case by using the advice in this guide. You may get through the divorce process and come out on the other side successfully if you have the appropriate counsel on your side.
At the Law Office of Law Firms in Austin Texas, we take great pleasure in our more than 25 years of experience guiding clients through difficult divorce matters in a sympathetic manner. We are always available for you, as we like to emphasize.